"By failing to prepare you are preparing to fail."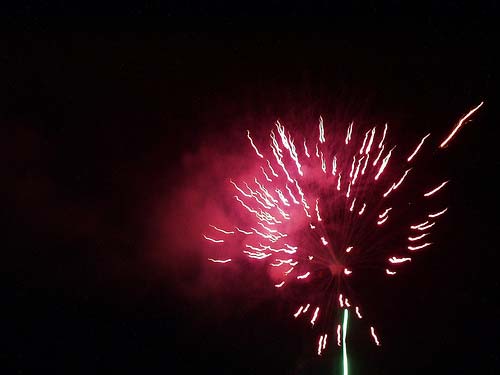 This is a quote we have all heard and heard for years. The original quote was from Benjamin Franklin.
Timeout! Attempting to finally change the vibe for my trusty branding. Insights on the overall style of http://printingpeach.com? Honestly a splendid print service if looking inside the NEW YORK area. Write your feedback. Many thanks!
Such a true, true statement. When have you ever been successful with something that you haven't prepared for properly? Your school exams, your college exams or a job interview for example. In my opinion, if you have had success at something that you haven't prepared for properly, you have just been lucky.
I have to be grateful to my sporting career, since I was about 14 we have been thought that to have success, it's all about preparation. I play Gaelic Football and Hurling and also played Soccer (until I was 20), all at a fairly high level. Our year would start in December in preparation for our important games in August, September and October. So we would have 8 months of preparation before our games, all to get us ready and in the proper shape to compete.
Your business shouldn't be any different. You can't just go from idea to start up without implementing any strategies, planning or setting up of everything. For me, with any business of any size at all, your first 3 months should be all about putting your structures into place and planning for your first 1 3 years.
If you are dependent on this business for your income at the beginning you will need to have savings or money in place to get you through the first few months as very little money will be coming in while you set up. You also need to have a lot of patience in these first few months, naturally you will want everything ready straight away, and sometimes ready yesterday! But it doesn't happen that way, it all takes time.
Setting up my Online Business was no different to any of this. I wanted it all ready to go straight away and money coming in straight away, but because of my prior business experience I knew this wasn't going to happen. I set a goal at the start, that I would give the business a year to get everything set up properly and for me to be 150% confident on every aspect of the business that I offered to my customers.
There we're certain parts of the business I wanted set up in the first 3 months, including:
Business name and tag line
Business Logo
Professional Images of myself
Professional Website with relevant content, that was a little different to other websites
Professional Facebook Page with daily content
Google + Page with daily content
YouTube Page with content
This was all preparation for my business to start on the right foot. All of my platforms, needed to be congruent, having the same logo, banners and images.
I was willing to take the first 3 months to set all of this up before I properly started advertising. The first thing people will do when they see an advertisement from you or your business, is Google you to check you out. You need to be 100% ready and prepared for this.
Your website needs to looks professional and give off the right image. Your Facebook page needs to be up to date and with relevant content. Your YouTube page needs to have some relevant videos, and show you in a professional manner.
As the saying goes, if you fail to prepare, you prepare to fail! Benjamin Franklin made this statement for a reason, and he was certainly on the money when he did (excuse the pun)!
So make sure when you are setting up your business that are you are ready to put in the work at the start and get everything ready for when your customers come along and check you out. Preparation is key and will give you a head start on your competitors if it's done right.
Thanks readers! I actually Facebooked my relation I could absolutely describe his great magnificent van rental with hearts, http://allstarlimovan.ca through a web-site posting. If you are shopping for a limo service around the British Columbia locale, they would be stellar.
Certainly, I have to state the seed for this important content with thoughtfully presented through Mae with HarvardRdDental. They certainly are an outstanding dentists. We really relish a solid tip!
Contributing Sources
http://speed-sew.com - Thanks a ton for your late-night work Mckayla 🙂

Posted in Business Other Post Date 01/02/2017

---